UGREEN HDMI Cable 15m, Fiber Optic HDMI 2.0 Cable Premium High Speed 18Gbps HDMI Lead Support [email protected] / 4:4:4 / 3D/ 4K HDR for Apple TV, HDTV, Roku TV Box, Home Theater, PS4, PS3, Nintendo Switch, etc – Special

Category 2.0 Certified – Ideal for 4K TV Movie, Gaming & 3D Viewing
Compared with 1.4 HDMI version, HDMI Category 2 is with much improved performance, which makes UGREEN 15m Long HDMI Cable perfectly for movie, gaming & 3D viewing in house. Support 18Gbps transfer speed, and resolution up to [email protected]/60Hz (2160p) or [email protected], which is 4 times the clarity of 1080p/60 video resolution. More fluently with ultra high definition visuals, so don't need to worry not long enough.
Slim and Flexible Premium Materials:
Pure Copper Conductors, Triple Shielding and Gold-Plated Weldless Connectors for 4K UHD maximum performance and ultra low SNR; Plug and Play, NO power required.
Compatible with all HDMI 2.0/HDMI 1.4/HDMI 1.3 Devices:
Blu-ray, DVD player, AV receiver, Apple TV, Roku streaming media player, Cable Box, Play Station 3/4, Xbox One/360, Nintendo Wii, or other HDMI devices.
*Please Note There*
1.In order to a much better using experience, the HDMI Fiber Male to Male Cable with SOURCE Port for connecting HDMI source input(Blu-ray, Roku Box etc.); DISPLAY Port for connecting your HDMI video output(TV, Cinema Projector, etc.).
2.For 4K hi-def video output with this HDMI male cable, please make sure your source and display devices support 4K resolution also.
Some Specs
• HDMI 2.0 Cable Male to Male 15 meters; Bandwidth up to 18Gbps
• 4:4:4, Support for the wide angle theatrical 21:9 video aspect ratio
• Up to 1536kHz audio sample frequency for the highest audio fidelity
• Up to 32 audio channels for a multi-dimensional immersive audio experience
• 4K HDR(High Dynamic Range) Enables you to more brighter, detailed and true-to-life pictures
What You Receive:
UGREEN High-Speed HDMI Cable 2.0 Male to Male 15m x1
18 months warranty and All-time online service x1
UGREEN HDMI Cable 2.0V – With the length of 15 meters, you could conveniently connect your HDMI devices to the big screen and display your favorite 4K video from a long distance. Like connect your PC / Laptop / Blu-ray player / Roku Express TV Box / PlayStation 4 / PlayStation 3 / Xbox One S / Xbox 360 / Nintendo Switch / Wii to the Apple TV, HDTV, Sony TV, Sumsung TV, TCL UHD 4K TV, other HDMI video displays or home theater projector with a big screen.
HDMI Official Certification, Quality Assurance – Category 2 Certified HDMI Cord, every UGREEN HDMI Wire has the official Certification mark on the package box;What you receive: 1*UGREEN HDMI 2.0 Cable with 18 months warranty and manufacturer lifetime service;
Support 4K HDR Perfectly – It also support Audio Return Channel (ARC), HDMI Ethernet Channel (HEC), 12 Bit Deep Color, 32 channel audio, HDCP 2.2, Dolby True HD 7.1 audio, 4:4:4 and 3D video; 18 Gbps high speed transmission can make sure No signal delay and provides higher speed than copper HDMI cable.
Supports resolutions up to 4K HDR (UHD) including 4096×2160, 3840×2160, 2560×1600, 2560×1440, 1920×1200, and 1080p Full HD; Backwards compatible with previous HDMI Standards (v1.4 & v1.3), so you do not need worry about the older HDMI devices.
With gold-plated connectors, 28AWG bare copper conductors and triple shielding, this 50ft HDMI fiber cable can make sure superior conductivity, maximum performance, anti-interference and long service time, helping to maintain the integrity and purity of the digital signal.
Bumper Bargains: Home Cinema Sale Offers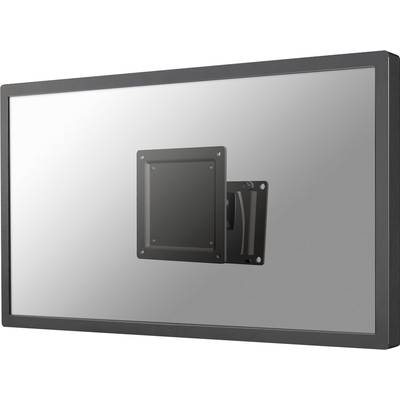 The NewStar wall mount, model FPMA-W75 is a tilt- and swivel wall mount for flat screens up to 24". This mount is a great choice when you want the ultimate viewing flexibility with your flat screen. Effortless pull the display out from the wall, position it in almost any direction, turn it around corners and then smoothly return it to the wall when finished. NewStars' tilt- (35°) and swivel (160°) technology allows the mount to change to any viewing angle to fully benefit from the capabilities of the flat screen. Depth of this mount is 8 centimetres. Cable management conceals and routes cables from mount to flat screen. Hide your cables to keep living room, bedroom or home cinema installation nice and tidy. NewStar FPMA-W75 has one pivot point and is suitable for screens up to 24" (60 cm). The weight capacity of this product is 10 kg each screen. The wall mount is suitable for screens that meet VESA hole pattern 75x75 and 100x100mm. Different hole patterns can be covered using NewStar VESA adapter plates. Create a clean design ambiance for your flat screen TV in the living room, bedroom or home cinema. All installation material is included with the product. More Info: - EAN: 8717371440497
The NewStar toolbar mount, model FPMA-DTBW200 is a tilt-, swivel and rotatable mount for flat screens up to 24". This mount is a great choice to use in combination with NewStars' toolbar model FPMA-DTB100 or FPMA-DTB200. NewStars' unique tilt (180°), rotate (270°) and swivel (180°) technology allows the mount to change to any viewing angle to fully benefit from the capabilities of the flat screen. Depth 8 centimetres. A unique cable management conceals and routes cables from mount to flat screen. Hide your cables to keep the workplace nice and tidy. FPMA-DTBW200 has two pivot points and is suitable for screens up to 24" (60 cm). The weight capacity of this mount is 10 kg each screen. The toolbar mount is suitable for screens that meet VESA hole pattern 75x75. Different hole patterns can be covered using NewStar VESA adapter plates. By using an ergonomic mount neck- and back complaints can be avoided. Ideal for use in offices and on counters or in a reception area. All installation material is included with the product. More Info: - EAN: 8717371442286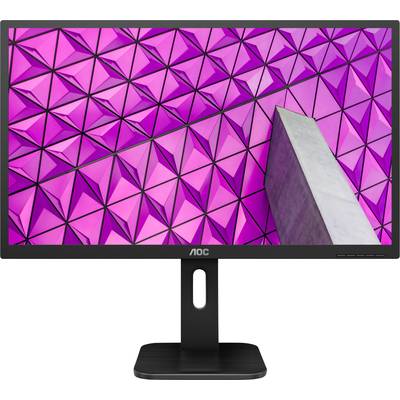 HDMIHDMI (High Definition Multimedia Interface) is the current game consoles, up-to-date graphics cards and set-top boxes, which supports the HDCP-protected system for digital content. The HDMI 1.3-1.4 b versions support up to 144 Hz image refresh rates at 1080p and 75 Hz at 1440p, whereas HDMI 2.0-2.0b versions 240 Hz at 1080p, 144 Hz at 1440p and 60Hz for 2160p (4K) support.Full HD resolutionIf you want to connect a Blu-ray film in full quality, games with high resolution experience or text in office applications can read? Thanks to the full HD resolution of 1920 x 1080 pixels this monitor enables you to just that. Whatever you can watch with Full HD, it is rich details without a high-end graphic card is necessary or many system resources are consumed.Integrated speakersBuilt-in speakers make it easy to get with family, friends and colleagues to entertain. Enjoy movies, music, games and much more with high-quality sound, without the need to connect external speakers. Height-adjustable stands Your well-being is important to us. This is why this monitor options for height adjustment, which help you when working, playing or viewing of videos to find the perfect position. The Customizing Your AOC monitor to your needs not only helps you to reduce fatigue, and your body healthy. It helps you and your team ultimately also at work better results.This text is machine translated. More Info: - EAN: 4038986126304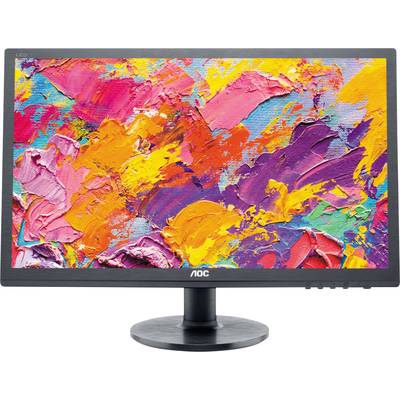 Screen size 61 cm (24 ") Full HD, 1920 x 1080 pix; Response time: 1 ms; Energy efficiency rating (A+ to F): A ; Interfaces: DVI, HDMI™, VGA, Headphone jack (3.5 mm); Headphone jack More Info: - EAN: 4038986144735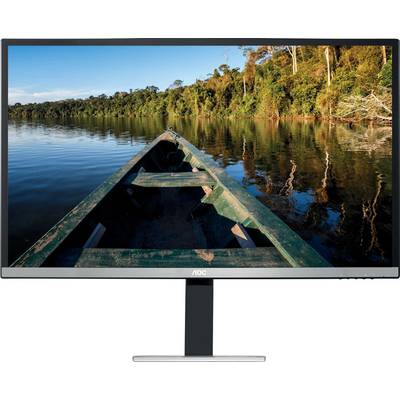 Height-adjustable standsYour well-being is important to us. This is why this monitor options for height adjustment, which help you when working, playing or viewing of videos to find the perfect position. The Customizing Your AOC monitor to your needs not only helps you to reduce fatigue, and your body healthy. It helps you and your team ultimately also at work better results.QHD resolutionWith 2560 x 1440 resolution offers quad HD (QHD) provides excellent picture quality and sharp images, which even the finest details. The widescreen 16:9 aspect ratio offers a lot of space, in order to work spread and also enables you to enjoy games or movies in their original size.SM© USB 3.0 Hub with quick chargingSM© USB 3.0 offers more bandwidth and high-speed data transfer ten times faster than SM© USB 2.0. Thanks to the quick-charging hub functionality, it also telephones and tablets quickly with new energy. SM© USB 3.0 is ideal for connecting all devices and peripherals to your display, and it is backward compatible with SM© USB 2.0.DisplayPort;The most up-to-date display interface standard of VESA, Display Port, can also provide audio, SM© USB and other data forms. Display Port Version 1.2-1.2a supports up to 165Hz for 1440p, 75 Hz, 2160p, version 1.3 supports up to 240 Hz at 1440p, 120Hz for 2160p and the version 1.4 supports the HDR 10 specifications.This text is machine translated. More Info: - EAN: 4038986115438