HOMFA Bathroom Storage Cabinet Wall Mounted Cupboard Double Door Mirrored With Shelf White – Reduced

Description:
A wooden bathroom cabinet with 2 doors and 1 bottom shelf,it is fantastic for the bathroom or in any other room where you require
some additional storage. This white wood cabinet has a vary practical storage section and will look great in your bathroom. Made
from MDF + Glass with a painted white wood finish, the neutral colour will fit in with any bathroom decor.
Specification:
Material: MDF board + Chipboard(back) + Glass
Overall Size: 56 x 13 x 58cm
Shelf at bottom: 51 x 14.5cm
Size of a single door: 40 x 25cm
Mirror: 30.5 x 16cm
Package size: 64 x 31 x 12cm
Net weight: Approx.6325g
Gross weight: Approx. 7305g
Package include:
1 x Bathroom cabinet with instruction and accessories
【Note】:Mainland UK Delivery Only. Sorry but we do not deliver to Scottish Highlands & Islands, ALL offshore Islands & Ireland.If you have any questions, please contact us freely
♯ Made from MDF board and chipboard, this sturdy storage cabinet will help to keep your bathroom tidy and organized.
♯ With its simple but elegant appearance, it lovely blend perfectly with your modern or traditional decor.
♯ With silver door knob, hinged door design and magnet catch, the doors can be closed and opened smoothly.
♯ The double mirrored doors are great for brushing your teeth, applying your makeup, having a shave, etc.
♯ Flat packed, home assembly required. Provided with detailed and illustrated instructions, numbered parts and all required accessories.
More Promoted: Sale Category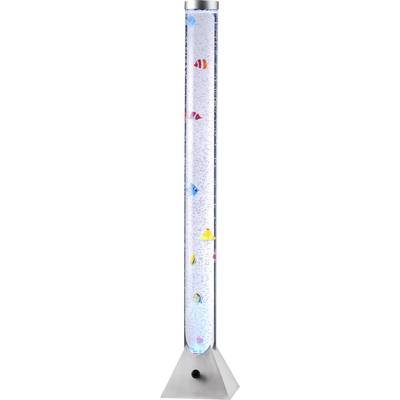 The water column with LED color changer and bubbles creates a special atmosphere. It is comfortably with a cord switch on or off. The water column has been made of plastic and is therefore very robust. Included are eight decorative fish as well as a small U-boat. This decorative elements are located in the base pump with air bubbles in motion, these can be regulated in strength. Please use for the filling only distilled water. For lighting the water column provide here 12 Small Stationary RGB LEDs a 0.06 Watt. The height of the water column is approx. 120 cm, the diameter of about 10 cm. The base is calculated approx. 22 x 22 cm.This text is machine translated. More Info: - EAN: 4043689907006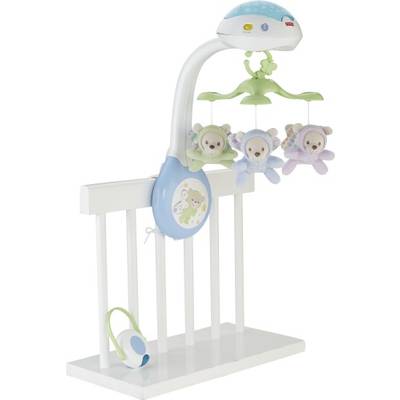 Let's go to the land of dreams with the 3-in-1 Dream Teddy Mobile from mattel. The three dream teddy want your child a quick and restful sleep. Each Pluschbar is in a funny strampelanzug and has colorful wing on the back. With a small clip, the mobile, when it is no longer on the cot is used to almost all popular baby carriage mounted. The removable projector can be used in conjunction with the mobile, but can also be used alone, for example, on a table.This text is machine translated. More Info: - EAN: 887961046076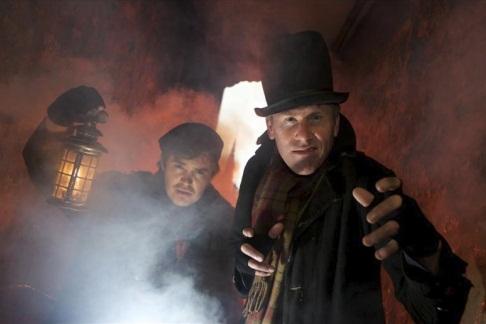 A daytime tour of Edinburgh's most haunted vaults – and we're the only people with access. This tour is perfect for a peek into the city's ghostly past, because things don't only go bump in the night.  The true history of the Blair Street Underground Vaults is terrifying enough – so abandon thoughts of manufactured frights and make-believe. The skill is in the storytelling: the vaults witnessed the deeds of mischief-makers and murderers, vagrants and torturers. It's one of Edinburgh's most haunted sites, where restless spirits still tread. Want see Edinburgh's haunted vaults? Explore them exclusively with Mercat Tours. First you'll follow your cloaked Mercat guide through the shadowy closes of Edinburgh's Old Town. These are dark streets untouched by daylight, filled with a strange silence, their damp walls carrying only the faintest echo of the crowds on the high street you've left behind. With the scene set, you'll descend into the depths of the city – and listen in horror to its dark and sinister side. Torture. Murder. Hangings. From body snatchers to the real-life Jekyll and Hyde, you'll be gripped by the true tales that lie hidden beneath Edinburgh's streets. Watch out for a cold breath on the back of the neck, a whisper, a flicker – then silence. It's all the more chilling for being absolutely real: there are no tricks or jump scares on our ghost tours. Why not combine your visit to the Edinburgh Walking Tour with other famous attractions and activities in Edinburgh such as Royal Yacht Britannia or Edinburgh City Sightseeing Tour? More Info: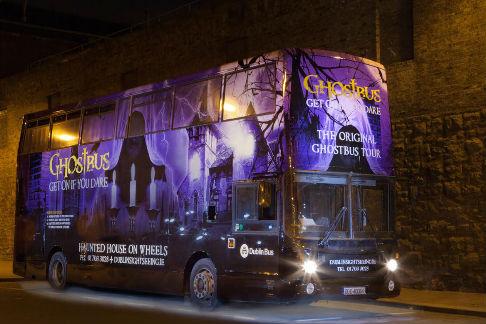 Welcome to Dublin's Tour of Terror! The Lady in White, graveyard torturers and grizzly ends on church grounds... Allow us to put you at your unease on The Dublin Ghostbus Tour. A Gothic interior, blood red velvet curtains and a driver and guide in tune with the afterlife. This is no scary movie, folks – this is for real. It's a little known fact that Dublin was home to one of horror fiction's most famous names: Dracula author, Bram Stoker. Learn about his origins as the tour creeps through Dublin's darkened streets. At the College of Surgeons, a certain Dr Clossey is still said to roam the corridors carrying a bucket of human entrails. More grizzly dealings were dealt at the 12th-century St Audeon's Church, where the ghost of Darkey Kelly is said to wander restlessly. The Lady in White still stalks her cruel husband at St Patrick's Cathedral graveyard. And steady yourself for a meeting with The Walking Gallows, the notorious judge, jury and hangman who dispatched his victims in gruesome style. Scared yet? Don't worry, you will be. Tour Treats Unearth Dr. Clossey's gruesome past Discover Dracula's Dublin origins Theatrical experience with professional actors Unravel the mysteries of Dublin's haunted cathedrals Visit the vaults at Dublin Castle* Visit St Kevin's Graveyard FREE Walking tour *Please note alternative venues may be used when Dublin Castle is unavailable More Info:
Xyzal contains the active ingredient Levocetirizine dihydrochloride which is an antiallergic medication. Xyzal is prescribed for the treatment of signs of illness (symptoms) associated with: allergic rhinitis (including persistent allergic rhinitis) and nettle rash (urticaria). More Info:
2 Responses to HOMFA Bathroom Storage Cabinet Wall Mounted Cupboard Double Door Mirrored With Shelf White – Reduced