Android TV Box, Android 7.1 Smart TV Box 1GB+8GB 1080P 2.4GHz Wifi 64Bits by Pendoo – Bargain Discount

Pendoo Mini RK-3328 is the newest Android box in 2017,it can meet you all requirement to traditional television.
Hardware Specifications
Chipset:Quad-Core 64bit Cortex-A53
GPU:Mali-450 Up to 750Mhz+
FLASH:EMMC 8GB
SDRAM:1GB DDR3
Power Supply Specifications
Power Supply:DC 5V/2A
Power Indicator(LED):Power ON:blue;Standby:Red
Main Features
OS:Android 7.1
Support Decoder format:4K VP9 Video decoder,H.265/H.264 video decoder
1080P other video decoders (VC-1, MPEG-1/2/4, VP6/8)
Support Media format:Avi/Ts/Vob/Mkv/Mov/ISO/wmv/asf/flv/dat/mpg/mpeg
Support Music format:MP3/WMA/AAC/WAV/OGG/DDP/HD/FLAC/APE
Support Photo format:HD JPEG/BMP/GIF/PNG/TIFF
HDR:HDR10 and HLG modes
SM© USB host:1xHigh speed SM© USB 3.0 1xSM© USB 2.0
Card reader:TF cards
High Definition video output:4K(4096×2160 pixel)
OSD type of languages:English/French/German/Spanish/Italian/ etc multilateral languages
LAN:Ethernet:10/100 standard RJ-45
Wireless:WiFi 2.4G, Built in Antenna
2.4G Remote Control:Built in 2.4G Remote Control for Option
Mouse/ Keyboard:Support mouse and keyboard via USB;Support 2.4GHz
wireless mouse and keyboard via 2.4GHz SM© USB dongle
HDMI:HDMI 2.0a for [email protected]
3D:3D video formats
AV:Support
Software Specifications
Other feature:Free Internet searching,thousands of android applications,many kinds of games,etc.
Certification:CE,FCC,ROHS
Package lists:
1 x Pendoo Mini RK-3328
1 x Power Adapter
1 x HDMI Cable
1 x Remote Controller
1 x User Manual
Android 7.1 OS: The Android TV Box comes with the newest generation Android 7.1 operation system which gives you the benefit of using all the latest updates and enjoy advanced technology.
2.4GHz WiFi: Pendoo Mini Android TV Box support 2.4GHz and Ethernet offering a more stable and fast WiFi signal to enjoy a higher quality video experience.
1GB/8GB : Pendoo Mini Android TV Box is built with 1GB/8GB,8GB gives you more space to download your favorite APPs & videos.And 1GB makes your apps run fluently.
Pendoo Service: Pendoo Android TV Box is a smart box which provides better and happier entertainment experience for you to stay with your family and friends.All products from pendoo guarantee One Year Warranty and the best after-sales service.
Related Items: Media Streaming Sale Best Buys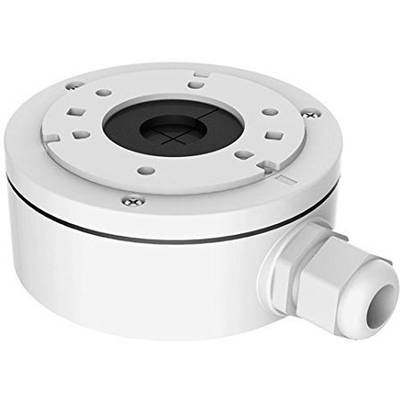 Works with EZVIZ cameras C2 C/C3S/Husky Air · Double interface on the side and at the bottom.This text is machine translated. More Info: - EAN: 6954273625825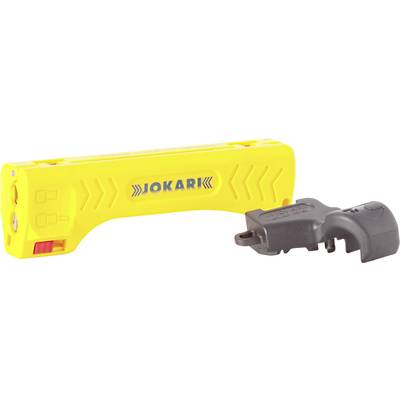 Stripping tool for all common coaxial cables, for example, TV coaxial, RG 58/U/RG59U, RG6, PVC flex 3 x 0.75 mm². With built-in socket wrench SW 11 mm made of high-rigid, glass-fiber reinforced plastic for tightening of F-plugs (HEX 11). Stamped length scale of 5 to 20 mm, stripping length unlimited. TIN-coated blades More Info: - EAN: 4011391301108
Adjustment at the touch of a button directly on the workpiece. Fine adjustment: for optimum adaptation to different sized workpieces and a comfortable grip. Self-locking on pipes and nuts: no slipping on the workpiece, low handforce required Gripping surfaces with special hardened teeth, teeth hardness approx. 61 HRC: low wear and very stable gripping Box-joint design: high stability because of double guide Secure locking of hinge bolt: no unintentional adjustment Pinch protection prevents injury to the fingers Chromium-vanadium electric-steel, forged, oil-hardened. Pliers with Eyelet for attaching a fall protection. More Info: - EAN: 4003773080169
Adjustment at the touch of a button directly on the workpiece. Fine adjustment: for optimum adaptation to different sized workpieces and a comfortable grip. Self-locking on pipes and nuts: no slipping on the workpiece, low handforce required Gripping surfaces with special hardened teeth, teeth hardness approx. 61 HRC: low wear and very stable gripping Box-joint design: high stability because of double guide Secure locking of hinge bolt: no unintentional adjustment Pinch protection prevents injury to the fingers Chromium-vanadium electric-steel, forged, oil-hardened. Pliers with Eyelet for attaching a fall protection. More Info: - EAN: 4003773080152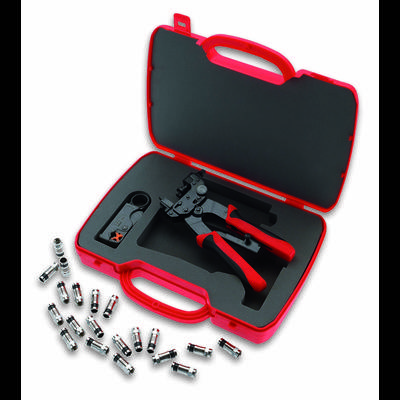 Tool kit F-compression plug to produce waterproof and thus Weatherproof coaxial connections, in particular for cable and satellite TV systems. For high mechanical load and excellent shielding. The set consists of: - Professional crimping tool for compression plug connectors especially for RG59 and RG6 coaxial cable. Thanks to the easily adjustable length stop suitable for pressing the compression plugs of different lengths and types (F-, BNC- and RCA-plugs). Also suitable for angle plugs and keystones. Very low application of force by hand while crimping. With ergonomic two-component grip covers, length 195 mm. Coaxial cable stripping tool for quick and precise stripping and stripping of coaxial cable (RG 58, RG 59, RG 62, RG6, RG9, etc.) in a single operation. With three changeable blades, cutting depth and cut distance can be set. 20 Piece F-compression plug, two times the protection against moisture entry by external sleeve and an inner O-Ring, excellent shielding and mechanical strength cable connection. Gold coated, for RG6 coaxial cable. More Info: - EAN: 4021103061541
2 Responses to Android TV Box, Android 7.1 Smart TV Box 1GB+8GB 1080P 2.4GHz Wifi 64Bits by Pendoo – Bargain Discount