Vauxhall Crossland X 1.2T Elite SUV review
The long-lasting Vauxhall Meriva has finally been replaced with an all-new car, which is called the Crossland X. But while the Meriva is marketed as a traditional compact MPV, the Crossland X has a more butch appearance and is being described by Vauxhall as a city SUV crossover. This compact model is a rival for the likes of the Nissan Juke[1], Renault Captur[2] and Mazda CX-3[3].
Vauxhall's decision to make the Crossland X a compact crossover may be surprising to some, given that Vauxhall already offer the Mokka X[4], which is also a small crossover that rivals the likes of the Juke and Captur. What helps the Crossland X stand out more on its own though is that while it has unmistakeably SUV-like design features like a chunky bumper with underbody cladding, the car has a boxier, more MPV-like profile than the majority of compact crossovers. It's a niche product then, but its potential for greater practicality could win it quite a few fans as long as it also delivers a decent drive and attractive efficiency too.
Performance – 3.5/5

Engines for the Vauxhall Crossland X include an 80bhp 1.2-litre petrol, a 1.6-litre diesel and a turbocharged version of the 1.2 petrol.
We tested the Crossland X with the turbo petrol engine, which can produce either 108bhp or 128bhp like our car.
Mated exclusively to a six-speed manual gearbox, this particular turbo engine is a decent unit that feels well suited with its sole choice of gearbox.
While the 108bhp version of the same engine or the diesel (available with 98bhp or 118bhp) might be okay for everyday driving scenarios, the 128bhp turbo gives you some welcome extra flexibility. With a 0-62mph sprint time of 9.1 seconds, the 1.2 turbo will rarely entertain but feels solid enough for the various types of day-to-day driving family motorists tend to undertake.
Ride and handling – 3/5

The Crossland X's boxy MPV profile combined with its jacked-up suspension has resulted in some troubling characteristics when taking this car through corners. On the one hand, the Crossland X does offer a decent amount of grip and the steering is not as light or as artificial-feeling as you'd might expect from a family-centric crossover like this.
But the car does lean and shake about a fair amount through corners and when braking and it also shudders aggressively if you're not smooth enough with the clutch for its liking. Because of all this, you'll be discouraged from tackling countryside lanes or roundabouts in an enthusiastic manner.
The Crossland X was designed with urban driving in mind though, and confirming that is the fact that unlike the Mokka X and upcoming Grandland X SUVs there's no off-road driving mode like Grip Control. Through slower city roads there's little to complain about the drive and visibility all-round is decent. It's just a shame it's not more composed all-round.
Interior and equipment – 4/5

While there's plenty of small crossovers in the market, including Vauxhall's own Mokka X, the Crossland X puts extra emphasis on practicality and its cabin is surprisingly big for a car its size.
The middle rear seat is a little too narrow to be comfortable for adults on long journeys but all round there's a good amount of both head and legroom. There's also quite a few storage compartments dotted about and the materials used within include some nicely made fabrics and solidly-made plastics. Boot space at the back of the Crossland X is 410 litres, which is 50 litres more than the Mokka X and ahead of pretty much any other small SUV you could name.
As standard, the Crossland X comes with clime control, heated mirrors, cruise control, an IntelliLink touchscreen system and front electric windows on its equipment list. The car we tested came in the Elite trim, which is behind only Elite Nav.
The Elite models feature the likes of rear parking sensors, a driver's centre armrest and an underfloor storage compartment within the boot known as FlexFloor.
Costs – 3.5/5

The Crossland X starts at just over ?16,500, making it about one to two grand more than the starting prices of most other small SUV crossvers. But the Elite trim starts at just under ?18,000, which is similar to (if not cheaper) than the higher trim level versions of rivalling SUVs. With the 128bhp turbo petrol onboard, the Crossland X officially averages 55.4mpg while CO2 emissions are at 116g/km.
In these areas this engine performs almost just as well as the 108bhp version of the same engine, making the 128bhp version extra appealing. However, those after better efficiency can look to the diesel engines which offer between 70.6mpg and 76.3mpg officially.
Verdict – 3.5/5

The Vauxhall Crossland X is a curious case, as it sits in a market which another Vauxhall model already occupies and while it's marketed as an SUV, it's very reminiscent of traditional MPVs like the Meriva, which it effectively replaces.
Like a lot other small SUVs, the Crossland X doesn't offer anything special in terms of the ride and whether the rugged body cladding makes it as fashionable as other cars in this segment is a matter of opinion. What it does offer though is a decent amount of practicality for a car this size, especially compared to the Mokka X and other like-minded cars. The Crossland X then is for someone who likes the idea of having a small family car with SUV design qualities, but they don't care about doing any off-road driving and desire more cabin space than you get from your typical small SUV.
Those are quite a specific set of requirements, but if these are the ones you happen to have, then the Crossland X is worth a closer look.
Find prices for new Vauxhall cars[5]
References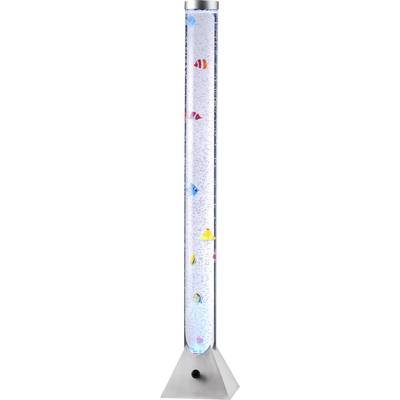 The water column with LED color changer and bubbles creates a special atmosphere. It is comfortably with a cord switch on or off. The water column has been made of plastic and is therefore very robust. Included are eight decorative fish as well as a small U-boat. This decorative elements are located in the base pump with air bubbles in motion, these can be regulated in strength. Please use for the filling only distilled water. For lighting the water column provide here 12 Small Stationary RGB LEDs a 0.06 Watt. The height of the water column is approx. 120 cm, the diameter of about 10 cm. The base is calculated approx. 22 x 22 cm.This text is machine translated. More Info: - EAN: 4043689907006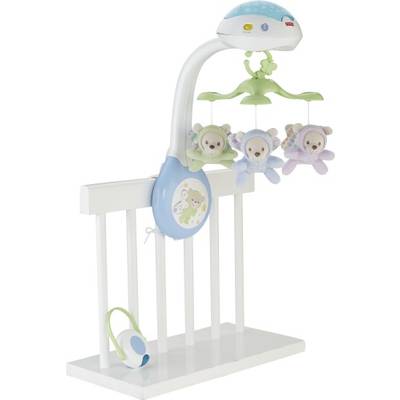 Let's go to the land of dreams with the 3-in-1 Dream Teddy Mobile from mattel. The three dream teddy want your child a quick and restful sleep. Each Pluschbar is in a funny strampelanzug and has colorful wing on the back. With a small clip, the mobile, when it is no longer on the cot is used to almost all popular baby carriage mounted. The removable projector can be used in conjunction with the mobile, but can also be used alone, for example, on a table.This text is machine translated. More Info: - EAN: 887961046076
Kliofem is a continuous combined hormone replacement therapy (commonly known as HRT) which is taken every day without interruption. It contains two types of female hormones; Oestrogen and Progetogen. Kliofem is used in postmenopausal women who have not had their womb removed with at least 1 year since their last natural period. Kliofem is used for relief of symptoms occurring after menopause and prevention of Osteoporosis (fragile bones). More Info:
Hydrocortisone belongs to a group of medicines called topical corticosteroids. These work by calming the inflammation that occurs during certain skin conditions or reactions. Hydrocortisone cream may be used for treating various skin conditions such as: eczema, dermatitis, insect bites, inflammation of the external ear, prurigo nodularis, neurodermatoses and nappy rash. More Info:
Dalacin T contains an antibiotic called Clindamycin Phosphate. Dalacin is used on the skin to treat acne. More Info: