Brian Wilson Brings Pet Sounds In The Round at Phoenix's Celebrity Theatre (SHOW REVIEW)
There aren't many left of them thats for sure. That being artists like Brian Wilson; those who have suffered numerous close calls but still manage to persevere. With the recent passing of Gregg Allman it leaves a few remaining original rock icons including the last living Beach Boys member whose last name is Wilson.
When it was announced in 2016 that Brian Wilson would be performing a very lengthy 50th Anniversary Pet Sounds tour, one had to imagine how he would make it to the end of the tour? Then how about adding another year to the route and it's becoming a never ending Pet Sounds tour of its own. Credit due goes to the top notch eleven piece band Wilson has had behind him for the better part of the past 13 years.
Widely considered amongst the top five albums of all time, Pet Sounds is a pop symphony to the highest degree and signified Wilson's ability to channel the music in his head to a realized opus. The album steered away from the typical cars, girls and surfing themes of earlier Beach Boys songs and to the chagrin of his cousin and then bandmate Mike Love, explored pastoral themes of detaching your ego and adolescence isolation. In turn, the artistic leap started a split in the Beach Boys camps that has lasted to this day with Love favoring the beach and cars side of the band.
Love still owns and tours under the Beach Boys name and even most recently nabbed "vice principal" Jeff Foskett from Wilson's touring ensemble. But Wilson has his own weapons including fellow Beach Boy original Al Jardine, short lived Beach Boy member Blondie Chaplin and Jardine's son Matt on vocals.
[embedded content]
Saying the 74 years old Wilson looked good and sounded good would be stretching it. But if anyone deserves a free pass then it's this guy. With the ailments that Wilson faces every day including the voices in his head; the gift of music he's given the past 55 years far outweighs any flubs in his live presentation.
His keyboard playing is inaudible in the mix and his vocals are given a spotter on each note. But yes, we are just glad he's here. As with every other show on the Pet Sounds tour, the shows were composed of two lengthy sets and a generous encore.
The first set at the in the round Celebrity Theater on May 22nd was a mixed bag of early Beach Boys material that ran the gamut from pedestrian to energetic.While Wilson's lead vocals were t lethargic on "California Girls," "I Get Around" and "Surfer Girl," Al Jardine delivered on "Help Me. Rhonda" and "Little Deuce Coop" with the nostalgic flavor of oldies radio. But it was Jardine's son Matt that power housed the first set holding down the high "Beach Boys' harmonies on almost every song including "Don't Worry Baby."
Blondie Chaplin sparked the end of the first set with some guitar heroics as "Feel Flows" and "Wild Honey" both featured squalling leads, as he later meandered into the crowd to play rock star. While his presence doesn't make total sense, since he only appeared on a handful of the evening's songs, the South African's small contributions were quality over quantity. "Now it's time for your Pet Sounds album," said Wilson very matter of factly after the quick intermission ended.
While the first set was crowded with too many musicians, everyone on stage made sense during Pet Sounds. From Gary Griffin and Darian Sahanaja's keyboards and sound manipulations to Nelson Bragg's spot on percussion work to Probyn Gregory's theremin, each member gave the original Wrecking Crew band a run for its talents. Band leader Paul Von Mertens held down the revolving stage with his horns and overall delightful stage demeanor. While Wilson could have turned many of the lead vocals over to Matt Jardine, he still took on some of the most meaningful Pet Sounds songs including "God Only Knows" that his late brother Carl originally sang. "Don't Talk (Put Your Head on My Shoulder)" got the Wilson talk singing treatment, though although far from perfect carried a melancholy significance.
Al Jardine crushed "Sloop John "while Matt's vocals let "I know There's An Answer" and "Caroline, No" soar. The instrumentals "Let's Go Away for Awhile" and "Pet Sounds" were the evening's most compelling as they played right out of a 1966 James Bond exotica soundtrack. As Wilson was led off the stage following a touching "Love and Mercy" as the encore closer to the last of five standing ovations, the pink elephant is always this is probably one's final time seeing Brian Wilson.
If so, Pets Sounds speaks forever of the legacy of Brian Wilson and The Beach Boys – more so than California Girls and Little Hondas.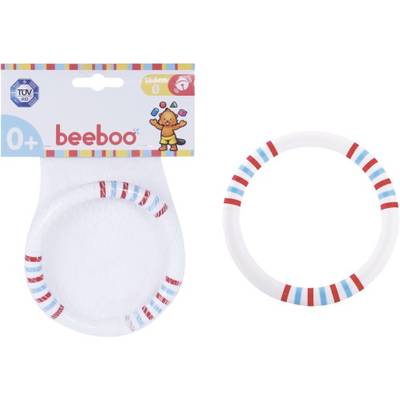 0702 ring rattles are made from high quality plastic. Calls on the motor skills of the child. Diameter 11.5 cm Tuev tested! For infants from 0 months.This text is machine translated. More Info: - EAN: 4018501045280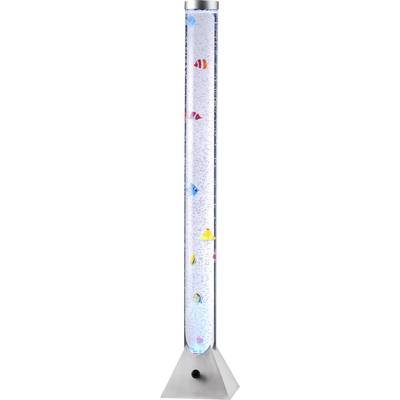 The water column with LED color changer and bubbles creates a special atmosphere. It is comfortably with a cord switch on or off. The water column has been made of plastic and is therefore very robust. Included are eight decorative fish as well as a small U-boat. This decorative elements are located in the base pump with air bubbles in motion, these can be regulated in strength. Please use for the filling only distilled water. For lighting the water column provide here 12 Small Stationary RGB LEDs a 0.06 Watt. The height of the water column is approx. 120 cm, the diameter of about 10 cm. The base is calculated approx. 22 x 22 cm.This text is machine translated. More Info: - EAN: 4043689907006
There are numerous, down to the last detail recreated, trucks, construction equipment, tractors and much more in the large assortment of brother. The ideal supplement for this purpose, the game figures, the entire game landscape again more fun and realistic, as well as the role play and creativity of the children. The mechanic helps if repairs are necessary. For this purpose, it is perfectly equipped, he has but Jack, Jack Stands and tool are always available. In this way you can quickly resolve any defect and the vehicle quickly returns to the application.This text is machine translated. More Info: - EAN: 4001702621001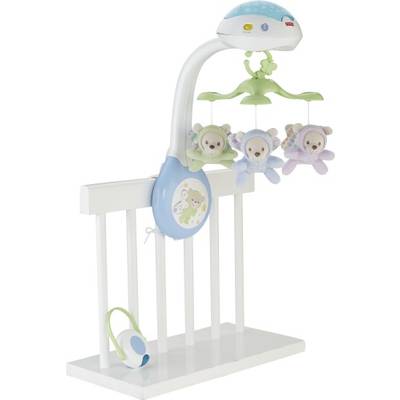 Let's go to the land of dreams with the 3-in-1 Dream Teddy Mobile from mattel. The three dream teddy want your child a quick and restful sleep. Each Pluschbar is in a funny strampelanzug and has colorful wing on the back. With a small clip, the mobile, when it is no longer on the cot is used to almost all popular baby carriage mounted. The removable projector can be used in conjunction with the mobile, but can also be used alone, for example, on a table.This text is machine translated. More Info: - EAN: 887961046076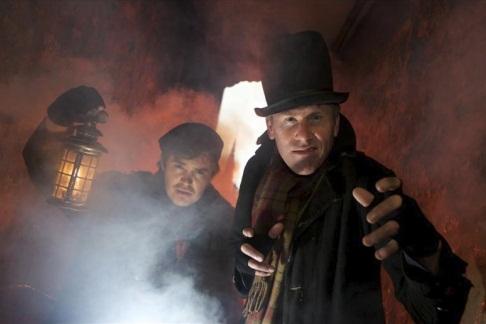 A daytime tour of Edinburgh's most haunted vaults – and we're the only people with access. This tour is perfect for a peek into the city's ghostly past, because things don't only go bump in the night.  The true history of the Blair Street Underground Vaults is terrifying enough – so abandon thoughts of manufactured frights and make-believe. The skill is in the storytelling: the vaults witnessed the deeds of mischief-makers and murderers, vagrants and torturers. It's one of Edinburgh's most haunted sites, where restless spirits still tread. Want see Edinburgh's haunted vaults? Explore them exclusively with Mercat Tours. First you'll follow your cloaked Mercat guide through the shadowy closes of Edinburgh's Old Town. These are dark streets untouched by daylight, filled with a strange silence, their damp walls carrying only the faintest echo of the crowds on the high street you've left behind. With the scene set, you'll descend into the depths of the city – and listen in horror to its dark and sinister side. Torture. Murder. Hangings. From body snatchers to the real-life Jekyll and Hyde, you'll be gripped by the true tales that lie hidden beneath Edinburgh's streets. Watch out for a cold breath on the back of the neck, a whisper, a flicker – then silence. It's all the more chilling for being absolutely real: there are no tricks or jump scares on our ghost tours. Why not combine your visit to the Edinburgh Walking Tour with other famous attractions and activities in Edinburgh such as Royal Yacht Britannia or Edinburgh City Sightseeing Tour? More Info: