Star Wars Hero Mashers toy review
Ever since the release of Star Wars Episode IV in 1977, there has been an eclectic range of figures, toys, models and action figures launched for lovers of the franchise to buy and collect and there are no signs of that slowing down now thanks to The Force Awakens released in December of last year. Recently, thanks to an equally geeky friend of mine who encourages that I spend my hard-earned money on random bits and bobs, I have become one of these collectors, buying all sorts when it comes to one of the greatest movie franchises of all time! These new Star Wars Hero Mashers from Hasbro are a welcome addition to what I have amassed so far.
First I m going to look at the Stormtrooper. He s a really great looking action figure, which has a lot of the details from the films. This includes his look on the front with the helmet, down to the colours and the back as well. It s been very well made to accommodate as many of the bumps, lines and gaps that make up the entire armour. The arms, legs and head all detach with ease, which makes it a lot more fun to swap them around with other Hero Mashers you have. Which brings me onto the second figure I have from this range.
Chewbacca, complete with his iconic man-bag and bowcaster in hand, is a brilliant figure in this already fantastically fun range. Whilst it s not real fur (probably a wise choice to be fair) it does look very intricate. The details are once again key and they haven t skipped a beat. From his face, to his hands (paws??), to his feet and accessories, this is a really nice version of fan favourite Chewbacca which you can have hours of fun playing with.
These toys are a great way to introduce anyone to the franchise, they are fun, interchangeable and great to play with. (I m 31, I had a great time!) There are several more in this range to check out so go and take a look at what you can create with all of the Star Wars Hero Masher figures.
Keep. It. Reel.
Like this:
Like Loading…
Related
. Bookmark the
.
Flip NotationDraw, Write, inspireEnjoy the pleasant feeling, true to the tradition to write. But in the digital format: with a variety of colors, styles and widths. Up to 4 people can simultaneously with virtually any object writing.Flip CaptureFor a good cooperationThe high connectivity of Samsung Flip, you and your team notes in a large number of files share and create, in optimum visual quality.Flip NavigationNavigate intuitivelyThe intuitive, user-friendly menu from Samsung Flip simplifies navigation and reduces the amount of time you need, in order to access the control elements or content in their entirety. Moderators can also individual content pages in the preview show and make changes directly on the screen.Navigation with flipScrolling, simplyYou and your team colleagues do not have to go through endless stack of paper to the discussion point. Now you can seamlessly in up to 20 clearly structured digital flip pages browse and search.Flip Protection Protect Your IdeasTranscripts and tedious manual protocols were yesterday: at the end of each meetings saves the Samsung Flip all content in the device, where you can also be secured by a PIN. Thus, only authorized users to the meeting files. Meeting participants, content can be simply via a USB-Stick download via E-Mail and share or print it out.SecureSimply unlockSimilar to your smartphone or tablet extends the flip display through a dedicated pass code access for selected users. In order to access content, simply enter the code and start with the review or cooperation.Flip-ConnectionEnjoy versatile connectivityThe connectivity of Samsung Flip enables a fully synchronized, user-friendly cooperation. Align your personal devices on the central screen to interactive content to make, Record and share.Flip-ConnectionEnjoy versatile connectivityThe connectivity of Samsung Flip enables a fully synchronized, user-friendly cooperation. Align your personal devices on the central screen to interactive content to make, Record and share.Flip-ConnectionEnjoy versatile connectivityThe connectivity of Samsung Flip enables a fully synchronized, user-friendly cooperation. Align your personal devices on the central screen to interactive content to make, Record and share.Flip-ConnectionEnjoy versatile connectivityThe connectivity of Samsung Flip enables a fully synchronized, user-friendly cooperation. Align your personal devices on the central screen to interactive content to make, Record and share.Flip SynchronizationSynchronize, control, displayThe Touch-Out-control functionality enables users, personal devices with the flip to synchronize them in real-time to view and control. Changes made on the central screen are automatically to the personal device of the user and vice versa, in order to secure an efficient, coordinated display.Flip PresentationShow your workYou can adjust various space conditions without having to compromise on comfort. With a versatile pivot mode and an ergonomic stand, each flip-display can be configured in such a way that it is in the high or landscape format can be aligned to your work requirements.Flip DistributionEffortless parts of content after the meetingEach meeting participants know how frustrating it is, hand-written summaries to collect and send them. Samsung Flip relieves you in this annoying process. Save notes from meetings and important content in the central storage of the display and share them with your colleagues via mobile and digital channels.Flip touchNavigate via touch-sensitive communicationInGlass™ technology provides real-time fe More Info: - EAN: 8801643047481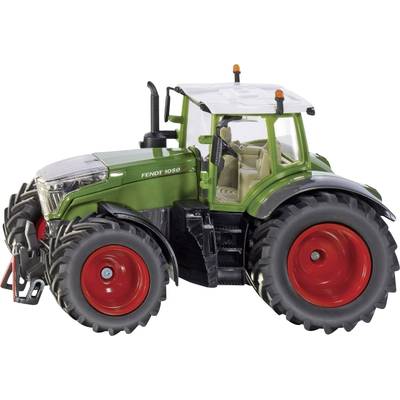 The new Fendt 1050 Vario is Fendt as German masterpiece. Now pulls this in the toy format is also in the child's room. The huge proportions of the original machine meets the made of metal and plastic parts existing SIKU model perfectly. The new look of the engine hood with the grim view is also worked out how the new rear tires in a new dimension. The steerable front axle has a pendulum function. The assertive hood is to open and the cab can be removed. At front and rear are SIKU-standard couplings are used.This text is machine translated. More Info: - EAN: 4006874032877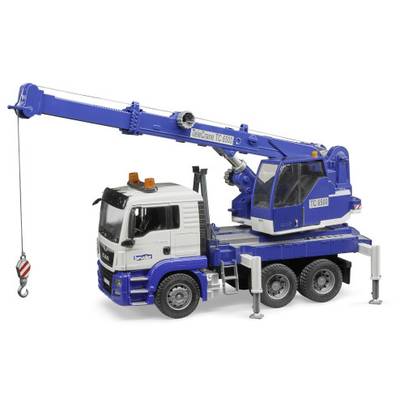 The MAN TGS is the perfect all-rounder for the construction site, long-distance traffic and Nahverteilung. A robust design, with strong drawing engines equipped with above-average payload is this truck, the prototype for the much described all-rounder that a lot of innovations on board. The brothers model of the MAN TGS CRANE TRUCK is the all-time helper on any construction site in the children's room. Where loads lifted and must be relocated, this model in scale 1:16. The 2-color guide house has doors for opening and offers at any bworld figure a modern workplace. With its functional cable reel with integrated overload protection, this is also possible without any problem with this toy. Likewise, inclination and extension of the crane children easily adjusted. For stability provide the 4 support feet to pull out and shut down the same functionality for small crane operator in the cab. This is fully glazed and has a sliding door. The very detailed driver house has already the Light & Sound modules installed."This text is machine translated. More Info: - EAN: 4001702037703
Long ago a mighty robot warrior Voltron was created to protect the galaxy from evil Now five young heroes must master the power of Voltron Lions to defeat the Galra empire and restore peace!Recreate your own scenes with this ultimate mega deluxe Voltron figure! More Info: - EAN: 8056379050650
It&39;s the brand new Series &39;Bug Battle&39; from The Grosser Gang and things are about to get messy! With the Bugs threatening everything grimy gooey and gross our favourite festering friends must join forces to battle against the bugs! Collect and build your foul force and take on the baddies It's icky! It's sticky! It's…Bug Battle! Way more gross than most this pack contains 10 Groceries with two hidden Groceries Who will you find inside? 10 Groceries found inside! Keep and store your Groceries in the army crates provided Includes a crossbow to launch your groceries 150 new characters to collect swap and squish!Suitable for ages 5 and above Contents10 Grosser Gang figures2 Army Crates1 crossbow1 collectors guide More Info: - EAN: 8056379047704